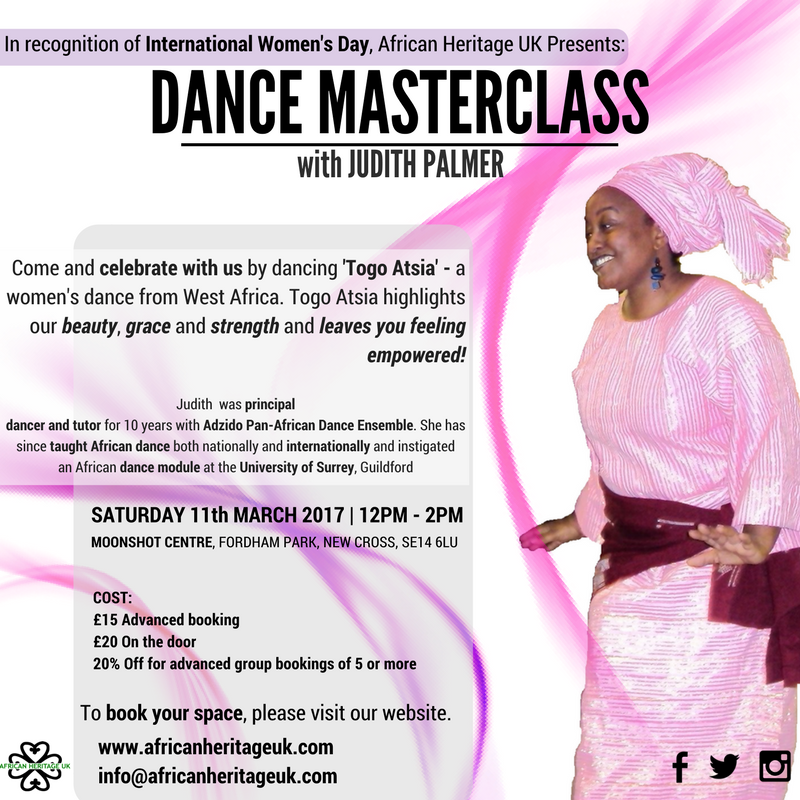 Dance Masterclass – 'Togo Atsia' x International Women's Week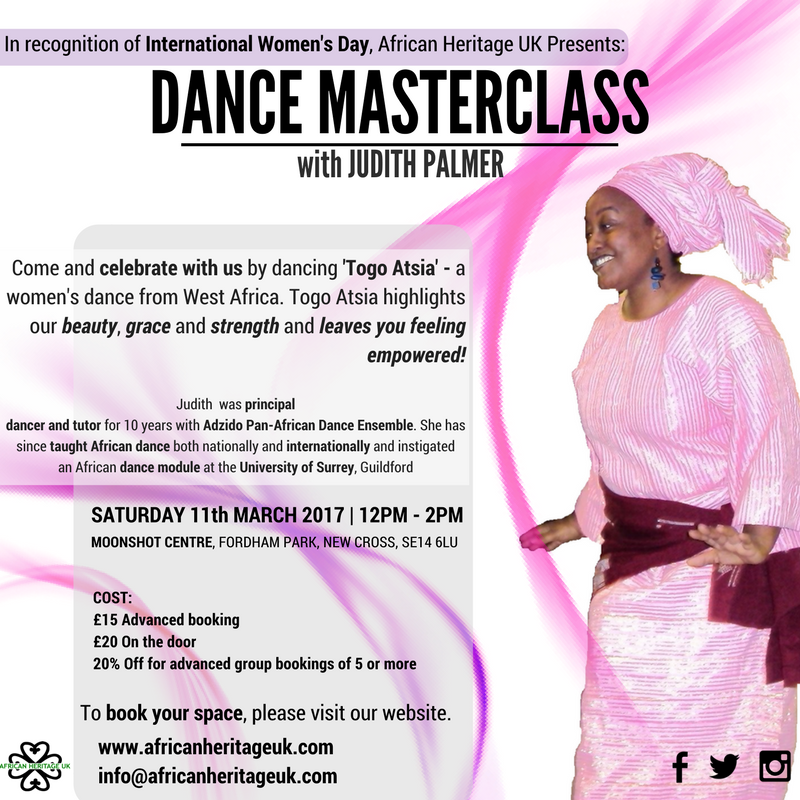 Judith, CEO of African Heritage invites you to join her in celebrating both her birthday and International Women's Week (IWW).
Former Principal Dancer with Adzido Pan African Dance Ensemble and university lecturer, Judith has taught and performed African dance traditions for over 30 years both nationally and internationally.
The theme for IWW 2017 is 'Be Bold for Change'. 'Togo Atsia' is a dance of women from West Africa, which highlights our beauty, grace and strength and will leave you feeling empowered!
When we dance, we emanate positive vibrations into the universe, so let's come together and dance for change.. – Judith Palmer
This unique workshop will offer you experience and technique of Togo Atsia, and the opportunity to explore the music and 'Pure Vibrations'.
Live drumming from Charles James, Nii Boye and Shinto!
---
More about the dance below
---
SATURDAY 11TH MARCH 2017
12PM – 2PM
MOONSHOT CENTRE, FORDHAM PARK, NEW CROSS. SE14 6LU
COST:
£15 Advanced online booking
£20 On the day
20% Off for advanced group bookings of 5 or more
Note: If buying for a group larger than 7, please email us to activate your discount.